Collaborative Robots (COBOT)
Designed to work and operate alongside humans.
A Collaborative robot (aka a "cobot") are robots that are designed to work and operate alongside humans. Unlike a conventional robot which requires multiple layers of safety, Collaborative robots do not require machine guarding and light curtains to protect people from interacting with the robot. These robots are designed to work at slower speeds to prevent injury and are allow for more compliance when obstructions occur; instead of having the robot dedicated to maintaining its trajectory or path, it will stop at the first signs of obstruction.
CZ Robot Series
The CZ10 robot is easy to program, by moving the robot arm by hand. It is designed to detect contact with a person as well as with eliminate pinch points and sharp edges. This robot is ideal for applications where interaction with people occurs such as machine tending and assembly applications.
CZ10 Robot: 10kg, 1300mm reach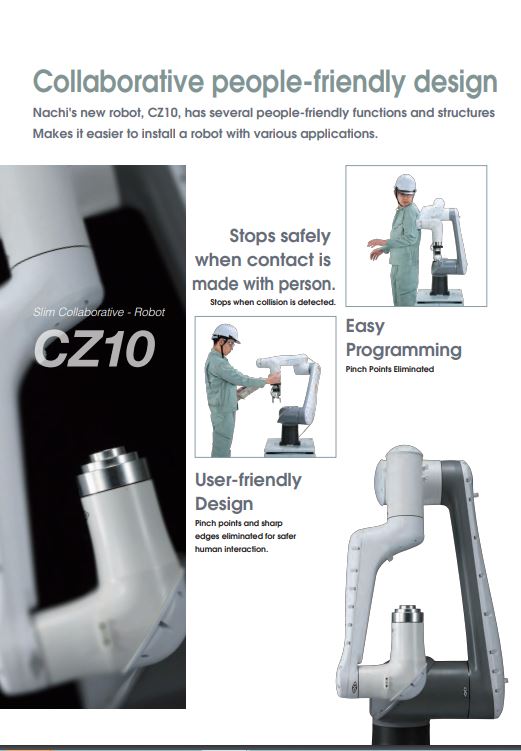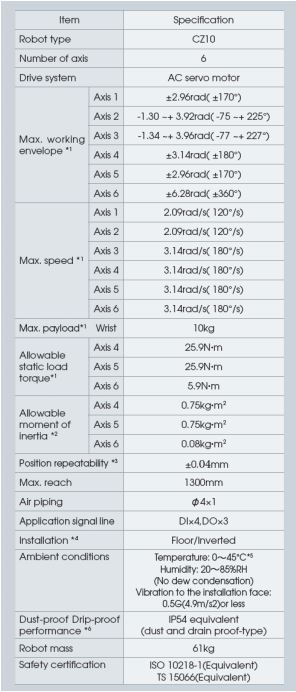 Quote Request